The list of comedians who are also Doctor Who fans is pretty long, and some of them are even lucky enough to travel with the Doctor for an episode or two.
In this mini-series of articles, we'd like to shine the spotlight on the gigging stand-up comedians who have also appeared somewhere in your Doctor Who box set. Sound good?
In this installment, we'll look at Frank Skinner, Bethany Black and, first, Ray Peacock.
Ray Peacock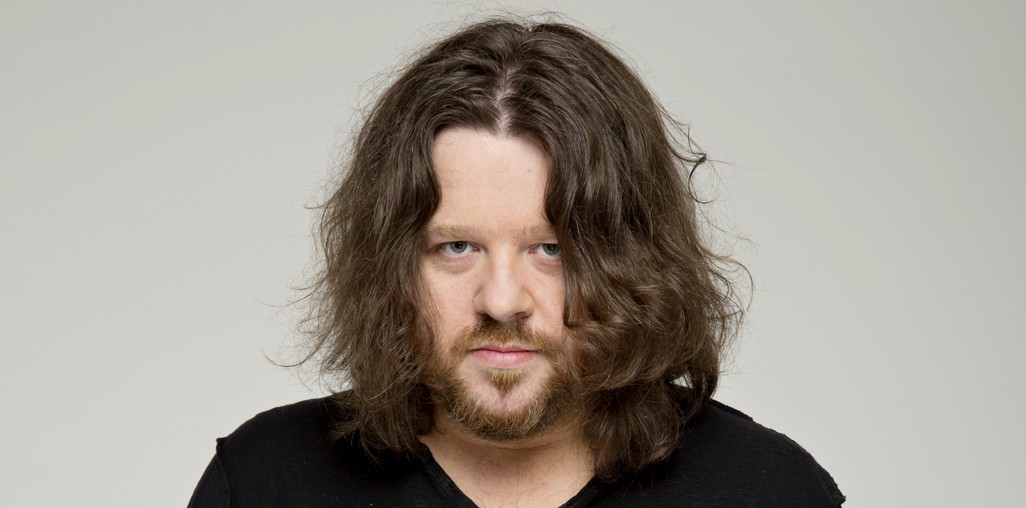 Ray appeared as Banto, the DVD shop owner, in the hugely popular Weeping Angels episode Blink, alongside David Tennant's Doctor. Real name Ian Boldsworth, Ray was originally a character comedian, but he kept his pseudonym when he dropped the character.
Ray performs in stand-up across the country, and has been a huge contributor to the podcast scene. His most popular one is the Peacock and Gamble podcast, which has been running since 2009.
Interested in comedy podcasts? Here are eight that we particularly like!
Bethany Black
Bethany Black is a very funny, intelligent, impishly crude and fascinating stand-up comedian. She is also a transsexual, lesbian, recovering addict and goth.
Bethany made the move from stand-up to TV acting in early 2015 in Russell T Davies's Cucumber. She was cast in Doctor Who the same year, and appeared as Grunt 474 in the episode Sleep No More (alongside Reece Sheersmith with Peter Capaldi's Doctor).
Bethany is based in the Manchester area and performs in comedy clubs around the UK.
Frank Skinner
Frank Skinner is a well-known fan of football. As he prepared to join Peter Capaldi's first season of Doctor Who, he outed himself as a massive Doctor Who fan too. He appeared in Mummy on the Orient Express as the enigmatic chief engineer – Perkins.
Skinner's comedy credentials are enviable. He started out in the comedy clubs, progressed to a stand-up comedy club based sit-com (the now obscure Packet of Three – later known as Pack Them In) and then moved into football (often with frequent collaborator David Baddiel) and chat-shows.
He's made a number of returns to the stand-up scene, including a tour in 2014, which heralded his return to the Edinburgh Fringe after a 7-year break. The challenges of preparing a stand-up tour are also details in his book – On The Road.
Though Frank's not touring at the time of writing, we'll be sure to share tour dates when they next come around.
We've only just scratched the surface of live comedians involved with Doctor Who. Click here for part 2, and here for part 3.
Cover photo by AntToeKnee