Character comedy is off the beaten path a little, but when it's done well, it's side-splittingly funny. Here are three of our favourite character comedians active on the circuit right now.
Mrs Barbara Nice
Played by actor, comedian and all-round good egg, Janice Connolly, who also appeared in Phoenix Nights, Barbara Nice is warm, fun and just plain daft.
She is everyone's slightly loopy aunt, getting the crowd to play along with songs, stunts, games and the like – non-participation is not optional. Her dated old-school outlook on life belies a keen social conscience and, if the gig warrants it, she'll summon aliens, or perform her show-stopping stage dive.
She's unstoppable and hilarious.
Sol Bernstein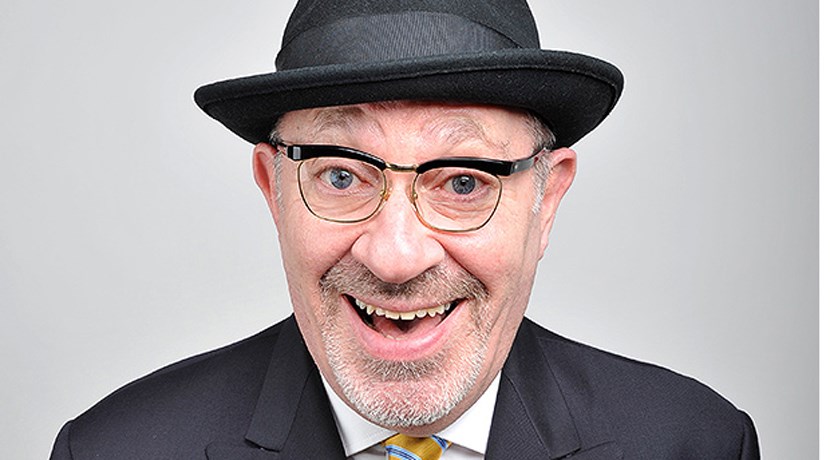 What if one of those old-time chicken-in-a-basket New York Jewish comedians was allowed in your comedy club and wasn't afraid to tell you what he was really thinking? That's Sol Bernstein.
He's so charming that you barely notice how downright wrong his inner thoughts are as he shares them bluntly with you. The creation of Steve Jameson, Sol is an older man with the filter off – and boy do we like him like that.
Keith Platt
The creation of Howard Smith, of the band Acid Reign, Keith Platt is the sort of misanthropic aging Yorkshireman you imagine would patrol the Dales telling visitors to the area to mind their bloody manners because they're in the best county in the universe.
Platt is a very angry man indeed, setting the audience to rights and being very funny about it to boot. While the basis of Keith Platt might appear to be a caricature of an easy Yorkshire stereotype, he draws from some a rich seam of beautifully written material, coupled with fearless crowd work. It's live comedy doing what it's meant to do.
And the rest…
Of course there are many many other character acts, and some acts who seem like they're too off the wall to be themselves. Check out your nearest comedy club and go and see them!