This article has nothing to do with nineties teen comedy American Pie.
Rather, there's a content sharing website called bandcamp.com, which music artists use to reach a wider audience. You might have heard of it.
The site mixes free and paid for content and is an ideal platform for comedians, both musical and spoken-word, to share their work.
It also believes in a fair trade approach to compensating performers for their work. Which is nice.
Here are a few comedians we found on bandcamp who we think are well worth a listen.
Mitch Benn
One of the daddies of British Musical comedy, Mitch Benn, about whom we've already waxed lyrical, has 13 releases on his music page. Included here are his awesome:
Joe Wells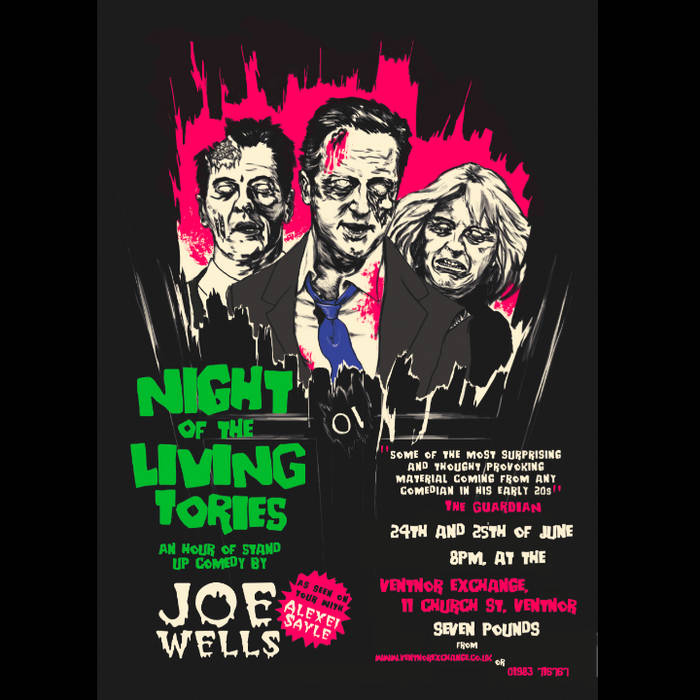 Joe Wells released his 2015 Edinburgh Fringe show for £1 via this platform. It's low fi, but it's good honest comedy!
Helen Arney
Helen Arney has been using bandcamp for a few years. She has a few free releases, including her aptly titled FREE SONGS by Helen Arney.
Helen is well known as a musical geek and is part of the Festival of the Spoken Nerd group, whose science, maths and comedy shows are hugely entertaining (if you're that way inclined).
Michael J Dolan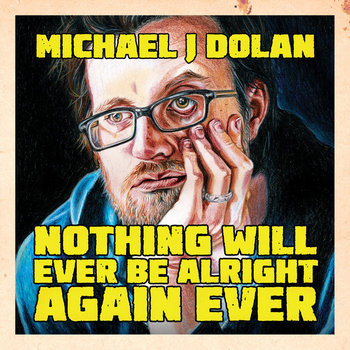 If you like your comedy on the darker side, then Michael J Dolan has a couple of comedy albums to absorb you. These are live-recorded stand-up shows which are deliberately not for everyone – but they may just be right up your street.
James Sherwood
James Sherwood – musical comedian James, whose 2010 album we reviewed, has an album and single on there related to his work for Guerilla Cricket – a website all about cricket.
Under a different account, his At The Piano album is also available.
Chris Stokes
Chris Stokes has released a rather bootleggy (his words) recording of his award-winning 2012 festival show. His style is quite something and he's well worth a listen.
Geraldine Quinn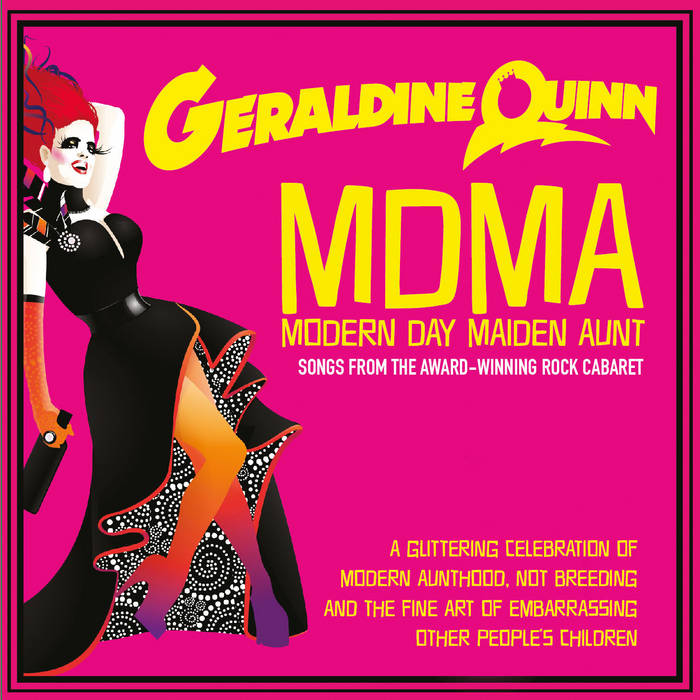 I know. You're reading this list thinking where's the crazy Australian mock-heroic rock legend?
Geraldine Quinn is here to save the day. She has a decent back catalogue of albums available online. Her 2015 Release – MDMA – Modern Day Maiden Aunt – can be listened to and bought here.
Johnny and the Baptists
Johnny and the Baptists are a smart, outspoken, witty musical combo, primarily a duo. Think of them as a British Flight of the Conchords with a genuine political insight mixed in with the daft presentation.
This is neatly presented intelligent comedy that doesn't forget to be funny!
John Robins

Spoken-word stand-up from John Robins, with his favourite Edinburgh shows. In this case you can listen to his 2014 and 2015 offerings. John was part of the "legendary Bristol Comedy Flat" – a flatshare which included Russell Howard, Jon Richardson and Mark Olver.
Whether or not you like John's comedy, you can rely on him to be someone who had an argument with some of our country's finest comedians over whose turn it was to empty a bin!
Nick Helm
Topping the list is Nick Helm with four comedy albums ready for your consumption.
Nick is hard to classify. Whereas the other acts on this list have released spoken word shows or musical comedy albums, Nick Helm is just an overall experience. There's music, poetry, enormous pomp and a lot of crazy funny.
He has to be seen/heard to be believed.
Range and variety
As more comedians use low cost content sharing to reach a wider audience, platforms like bandcamp will continue to be great places to visit to listen to, or buy some amazing comedy.
Photo by GotCredit